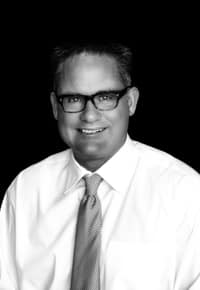 The founder of Great Lake Dental, Dr. Karl Jobst, DDS, has enjoyed a long and successful career in the field of dentistry. Through his consistent devotion to his patients and his penchant for staying current with regard to the latest technological developments, Karl Jobst, Grove, OK, dentist has developed a reputation for ensuring patient access to the best level of care possible. Known throughout the industry for his professional approach and his keen understanding of new clinical advancements, Dr. Jobst has created an atmosphere at his dental clinic in which patients feel at ease and comfortable.
A passionate and dedicated student, Dr. Jobst completed his undergraduate work at Missouri State before earning acceptance to the University of Tennessee College of Dental Medicine, the school from which he graduated and earned his dental degree in 1998. Though Dr. Jobst founded what would ultimately become Great Lake Dental that same year, he has consistently welcomed opportunities for continuing education so that he is able to offer his patients the best level of care possible to his patients in Grove, Oklahoma
Since earning his dental degree, Dr. Jobst has completed postgraduate work through programs offered by the University of Southern California and the Las Vegas Institute, and he has also earned the Oklahoma Dental Board's approval to provide IV sedation due to his successful completion of the anesthesiology program, making him one of a select few who is approved to do so in the state of Oklahoma.
His efforts in continuing education have afforded Dr. Jobst many opportunities, as he is one of just 3 percent of dentists in the United States to have earned his fellowship through the Academy of General Dentistry and the International College of Oral Implantology. His dedication to the consistent pursuit of educational opportunities has also led to formal recognition by the Oklahoma Dental Association.
While Dr. Jobst spends a great deal of his time working with patients at the state-of-the-art and technologically advanced clinic he founded in Grove, OK, he has still found time to earn his private pilot's license. Dr. Jobst has logged over 600 flight hours and holds a number of complex endorsements and certifications. His is an active member of the community in which he lives and works, and he can be frequently found attending church functions and community events when not at the clinic.
As the founder of one of the most advanced dental clinics in the area, Dr. Jobst has endeavored to provide his patients with access to the best that the field of dentistry has to offer. He is committed to continually bringing the latest technological advancements to his office, and his pursuit of professional development opportunities will most assuredly continue.